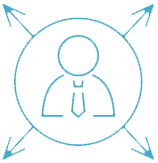 Products & Services
Data-Software spol. s.r.o. provides complex services in information technology. Our services are focused mainly on preparation and implementation of all kinds of application software and supporting its operation.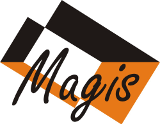 MAGIS PRO - ERP system for managing businesses and companies. This system is used in manufacturing companies, trading companies and other variously focused companies. In terms of scale, it is primarily designed for medium-sized companies with number of users from roughly 6 to 250 in LAN or WAN network. This system is very flexible and it can be easily adjusted to suit specific business processes.

MIS QlikView – Management information system – It's a set of very advanced and effective tools and applications for data analysis and data mining, whether it is from the MAGIS applications, or any other data source. It includes data warehouse and tools for flashy and quick presentation of data. Pre-defined applications for sales analysis, financial analysis, construction of timelines and trends, indication of critical value of indicators, etc. These tools are from the category of BI - Business intelligence.
Online business solutions, which are comparable to desktop applications, in terms of user comfort. These applications exceed the limits of user interfaces of the "standard" internet applications and keep the strengths of web-based solutions at the same time.
The MAGIS CB application was created specifically for the cardboard and packaging production. It is a field-specific modification of the generic MAGIS application. It is mainly oriented towards custom production, where the parameters of each product type can be specified individually for each order. The parameters of each product affect the price calculation (the sale price and the production cost), the capacity plan (Both rough and the detailed one) and other calculations.
Magis TS - It's a Field-specific modification of the application for companies in the service industry, especially the technical service of cities and villages. The application handles specialized processes in those businesses, matching services like city cleaning, maintenance, transport, graveyard management, waste collection, gardening and so on.
Jednou ze součástí systému MAGIS je aplikace (modul) Doprava. Aplikace umožňuje evidovat a zpracovávat informace o provozu vozidel a mechanismů. Aplikace je určena pro společnosti, které mají vlastní vozový park a zabývají se poskytováním přepravních nebo obdobných služeb pro třetí strany (zákazníky), případně využívají dopravu pro rozvoz vlastních produktů.
MAGIS Maintenance management - It's an application for supporting management of contracts for maintenance of machinery, devices and other assets. Application is used for managing the maintenance of the rolling stock, including detailed monitoring of costs per vehicle. Includes support for monitoring machinery parts (aggregates) within hierarchic structure of complex devices, costs for machinery positions, etc.
The applications MAGIS CB / MAGIS RV, designed for production process management, among other things include optional module MES (Manufacturing execution system). This expansion is meant for on-line monitoring of the production operations in the real time.